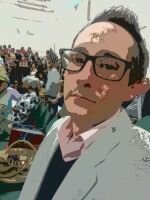 (Thomas Dishaw) It's amazing the lengths big food will go to destroy healthy competition.
The American Egg Board (AEB), a Government controlled industry group, is in hot water over the smear campaign they launched against emerging San Francisco company Hampton Creek, whose mission is to change food by eliminating animal products and making eggs obsolete by replacing it with plants.

AEB Chief Executive Joanne Ivy identified Hampton Creek, who is looking to be a healthy alternative in a 5.5 billion dollar a year egg market, as a "crisis and major threat to the future".
The AEB, in fear of loosing market share, utilized lobbyists and launched an all out attack on Hampton Creek, possibly putting them in violation of US department of agriculture rules that specifically prohibited "any advertising (including press releases) deemed disparaging to another commodity".
A detailed review of emails sent from inside the AEB and obtained by the Guardian, shows that the lobbyist's anti-Hampton Creek campaign sought to:
Pay food bloggers as much as $2,500 a post to write online recipes and stories about the virtue of eggs that repeated the egg lobby group's "key messages"
Confront Andrew Zimmern, who had featured Hampton Creek on his popular Travel Channel show Bizarre Foods and praised the company in a blog post characterized by top egg board executives as a "love letter"
Target publications including Forbes and Buzzfeed that had written broadly positive articles about a Silicon Valley darling
Unsuccessfully tried to recruit both the animal rights and autism activist Temple Grandin and the bestselling author and blogger Ree Drummond to publicly support the egg industry
Buy Google advertisements to show AEB-sponsored content when people searched for Hampton Creek or its founder Josh Tetrick
Hampton Roads who has received financial backing from Bill Gates, Yahoo founder Jerry Yang, Khosla Ventures, Founders Fund, Facebook cofounder Eduardo Saverin, and Salesforce CEO Marc Benioff is sure to be a big player in the marketplace and with all this free press is going to pick up a handful of new customers, myself included to see what the buzz is about.
Unfortunately elements of our Government don't believe in competition and will resort to a handful of dirty tricks to keep healthy alternatives out of the marketplace. If they truly believed in a free market system they would embrace competition, offer quality products the people want, and then let the market decide the winners and losers.
Please consider subscribing to my weekday newsletter HERE